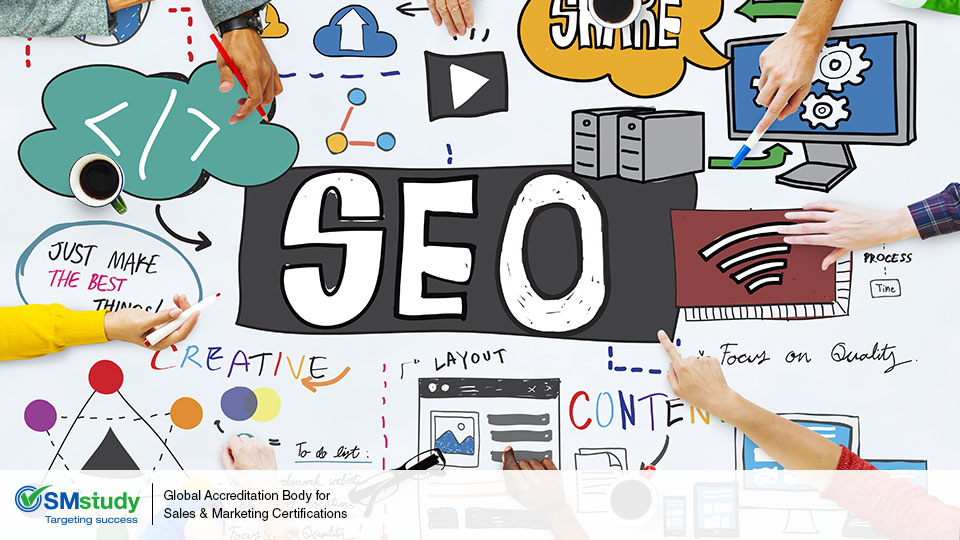 Search Engine Optimization (SEO) involves a number of activities and initiatives that businesses can implement to achieve high search engine rankings. Such activities address factors that can impact a website's or web page's search engine rankings for specific search terms, resulting in a high placement in a search engine's organic (unpaid) search results. It is important to note that the position at which the company appears in search results is a result of both SEO activities and paid advertising.
Consumer perception is impacted by the position at which a company appears in the result of a search. A high rank in search results helps build trust in the minds of consumers as they generally associate a higher ranked website with being a strong, more established brand with greater reliability. This perception in turn leads to greater conversions on the company's website and supports the fulfillment of the objectives for the product or brand. Most consumers will not click beyond the search results on the first or second page and the potential diminishes the further into the list that the company appears. A website that is search engine optimized will appear higher in search results resulting in a greater number of visits to the site.
Search Engine Optimization is an Internet marketing tactic that takes into consideration how search engines function and "rank" websites, how people search for keywords, the keywords that are most frequently searched, and the type of searches (text search, image search, video search) that consumers are likely to use to learn more about a product, service, or business as a whole. Keywords are typically defined as either short tail (also known as head keywords) (e.g., women's clothing) or long tail (e.g., best store to buy women's clothing). Short tail, or head, keywords usually consist of two words, while long tail keywords usually consist of three to five words. While short tail keywords are generally more popular, long tail keywords are more targeted to specific searches and come with less competition. Less competition is particularly important when developing a pay-per-click campaign as less competition generally means the company does not have to bid as much money for a particular keyword or phrase.
Typically when a business adds a page to its site, the various search engines send a spider, or web crawler, that stores the page on the search engine's server and then indexes the page (i.e., gathers relevant information on the contents of the web page and the links that it contains) for fast and accurate information retrieval when an online consumer registers a search query on the engine.
Optimizing a website for online searches involves editing the site content and tagging or coding pages to increase the relevance of the website content relative to specific keywords that are key to the business. The objective is to ensure that the site appears in search engine results for the keywords that are most relevant to the business. SEO also involves removing any barriers that would prevent search engines from indexing the site, as well as promoting the site to increase the number of backlinks, or inbound links.
SEO uses the following practices:
On-Page Search Engine Optimization
Web developers should construct each page of the website to be appealing to both search engines and consumers. Website content should accurately reflect the core components of the business, using relevant keywords in the URL, titles, heading and image tags, and other content of the website. Using relevant keywords across all elements of the site will contribute to search engine rankings thus resulting in an optimal position in search results.
At the same time, companies must ensure that they do not include too many marginally relevant keywords (a practice known as keyword stuffing) as this practice may in fact harm the website's rank, and such pages may be excluded from search results by search engine crawlers.
Mobile SEO
As previously mentioned, mobile devices and tablets are being used increasingly by consumers to access the Internet. Therefore, it is important for organizations to ensure that their websites are also optimized for mobile devices. Also, since many consumers use voice search features, websites and keywords must also be optimized to account for this changing trend among mobile users.
When companies optimize their websites for mobile devices, they should ensure that the website is responsive to mobile devices and tablets; maintain a separate mobile site since mobile users prefer websites in which content can be consumed on a smaller screen and on-the-go; provide only relevant content; and maintain a light mobile site to ensure faster loading of the mobile site.
Building Site Links
Building relevant links to the website is a key contributor to optimizing the site for organic searches. Links are an important factor for major search engine algorithms as they ensure that the current site contains relevant content that may be useful for a consumer conducting a keyword search.
Some best practices to keep in mind when working on an inbound link-building strategy include the following:
Focus on the quality of the links rather than the quantity of links. High-quality links, which are links that are considered highly relevant, often used, and often referred by other sites, are given a greater weightage by search engines and help improve the organic rank of the site.
Focus on creating content that provides value to the target audience and inspires the audience to share the content on other blogs or websites. High-quality content builds brand loyalty, and is, in the long run, much more important than SEO and referred links.
Examples of SEO Skills:
A garden center decides to publish advice on multiple gardening special interest sites in order to increase the number of inbound links driving traffic to its site. The quality and popularity of the sites on which the garden center publishes its gardening advice should improve its search engine ranking.
The article has originally been posted at https://www.smstudy.com/freeresources/articles
SMstudy is the global accreditation body for Sales and Marketing certifications. For more details visit https://www.smstudy.com
Important links:
Visit https://www.smstudy.com/dmbokguide/download-dmbok-guide to download the Digital Marketing Body of Knowledge for free
Visit https://www.smstudy.com/certification/digital-marketing-associate for free Digital Marketing Associate certification and course